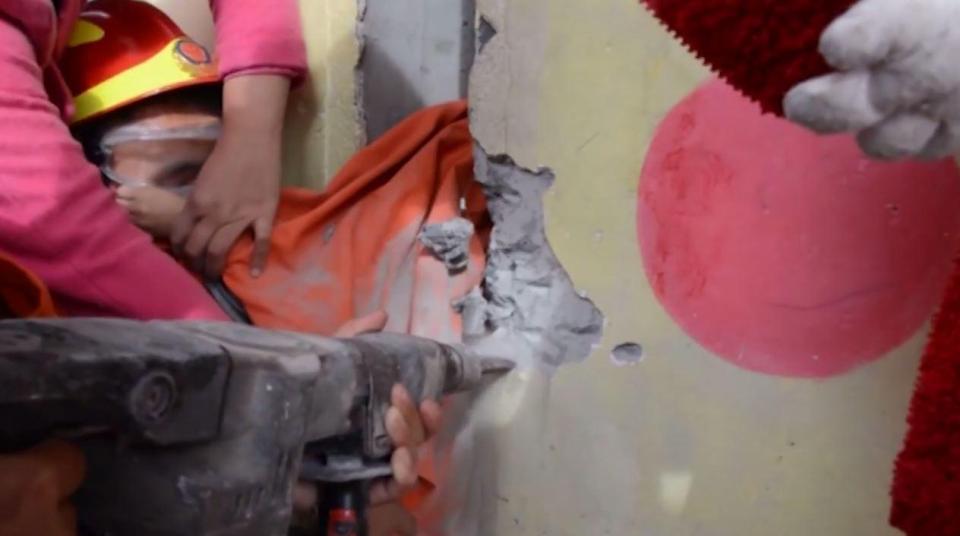 According to reports , 6-year-old girl has been rescued after she got her head stuck in between two walls at a primary school in China.
The above photo shows firefighters rushing to the the scene where the girl can be seen sandwiched between the concrete wall. It is unclear how the girl ended up being wedged in the tiny gap.
The youngster can be heard crying and yelling while her mother held her lower body in an effort to ease her child's pain. Rescue workers can be seen smashing the wall in an attempt to free her.
She reportedly diddn't suffer any injuries.
Klannyblog is satisfied to have you here...Follow klannyblog on twitter @Klannyblog and like our Fb page @Klannyblog to stay redesigned with the Latest...