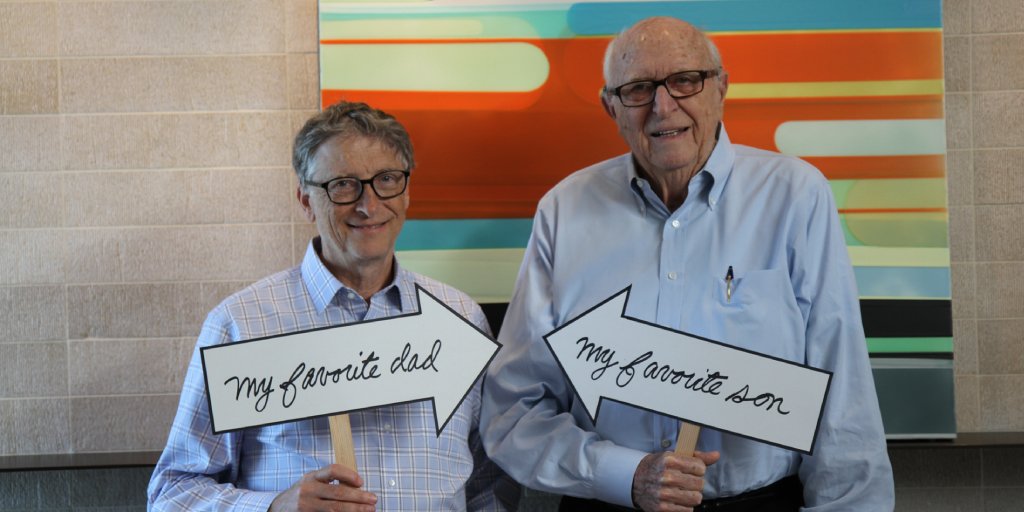 William Henry Gates III a.k.a
Bill Gates
who is the co-founder of Microsoft
took to his twitter page to wish his father a happy father's day and then appreciating his dad for contributing to his success height ...
Read what he wrote below ;
Happy Father's Day, Dad! Thank you for making me into the man I am today.
Klannyblog is satisfied to have you here...Follow klannyblog on twitter @Klannyblog and like our Fb page @Klannyblog to stay redesigned with the Latest...